Surface Application Guide
Ready to Upgrade your new RTR (ready to run) kit or replace old electronics in your racer? Castle Creations has the power you're looking for to make your favorite vehicle lightning fast!
Our electronic speed controllers and motors can be combined in an endless array of pairings. While it is possible to use a Mamba XLX to control a tiny 08 series motor - this is highly frowned upon by our engineers and tech support. Please use your best judgement...if you have any questions, our tech support team will be more than happy to recommend a set up to make your ride the fastest it can be without all of the flames, smoke and melting.
Check out our system recommendations by following the links below.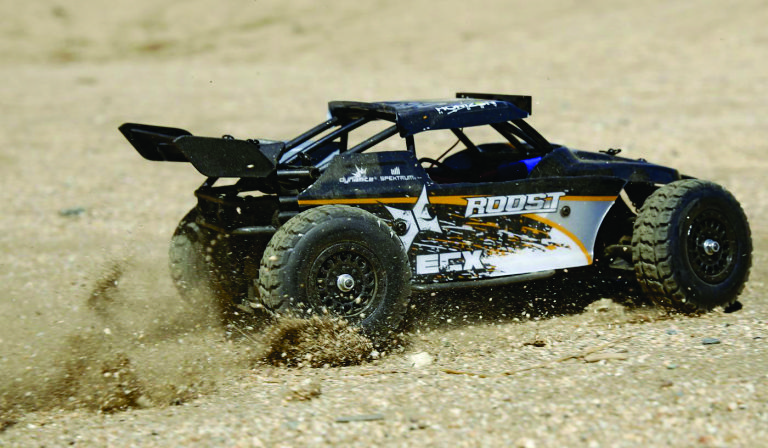 "Micro" vehicles weighing up to 2.25lbs. Notable examples: Team Associated 18b/t/mt, Losi Mini-T, HPI Micro RS4
Standard size vehicles weighing between 3 and 5lbs. Touring cars, Stadium trucks, buggies, short course trucks. Notable examples: Traxxas Rustler, 4-Tec & Bandit, Vaterra V100, Associated TC3-6 &B4/5, Losi XXX/T & 22 and many more.
Large vehicles weighing between 8 and 15lbs. Notable examples: Traxxas E-Maxx, E-Revo & Summit, HPI Savage, Associated MT, Losi Aftershock
Extra large vehicles weighing between 15 and 30lbs. Notable examples: HPI Baja 5b, Losi 5b/t
Your passion is flying. Spending your days in an open field, looking up at a clear blue sky - it doesn't get any better than this. The ultimate flight experience is what you live for.
You know every move from rolling harriers to hovering. You love to learn new maneuvers, to perfect old ones and spending your weekends at event competitions. From the ability to gain input adjustments mid-flight to serving as an audible beacon after an "unexpected landing", Castle has the heli technology you need to take over the skies.
 
You can't wait to step into that virtual cockpit, and you're obsessed about getting that perfect aerial shot from that stunning acrobat move you just mastered. Whatever your pleasure, Castle has the innovative speed control technology that keeps you ahead of your competition. That's right - make those league guys jealous.